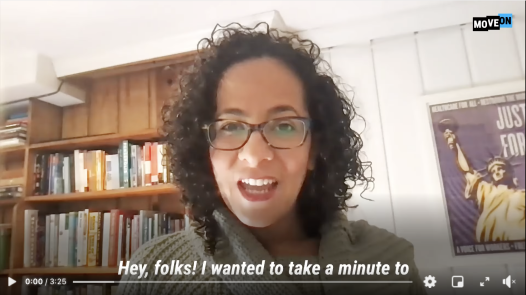 A New Employee Briefing: See Our Impact
Thank you so much for supporting MoveOn!
Contributors like you power our massive and vibrant network. You are a Partner for Change who helped fuel our work in 2020 to protect the right to vote, promote racial justice, protect our democracy and much more. And our work does not stop. During these next four years, we will continue to organize millions of people to propel our country and democracy towards a future of justice, equality, sustainability and love.
Read on to see how your contributions help us progress every day.
Landmark Legislation: Helping Lobby Congress to Pass Strong COVID Relief Bill
The $ 1.9 Trillion American Rescue Plan brings immediate relief to Americans. In the video above, MoveOn CEO Rahna Epting talks about what Democrats should do to overcome Republican filibuster and pass bolder legislation like this.
And it wasn't easy to get the American Rescue Plan out of line. His support helped mobilize masses of people to pressure Congress to pass a strong bill. A look at our actions:



WE ARE MOVEON:
FEATURED PROFILE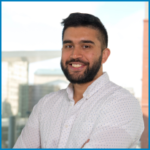 Mohammad khan
MoveOn campaign manager
Mohammad has been a member of MoveOn since 2003, worked at MoveOn since 2019, and played a vital role in organizing our community of MoveOn members to fight for strong COVID relief.
Fighting for the accountability of Republican seditionists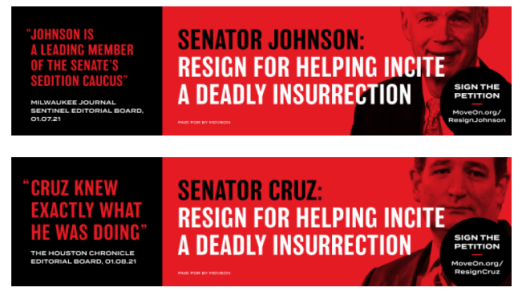 We are determined to hold treacherous congressional officials accountable for helping incite the deadly insurrection of January 6. Supporters Like You Helped Launch a Treason Caucus Accountability Campaign (read more about it here). Together, we take actions like these:

Home page ads on the local district newspaper sites of Josh Hawley (R-MO), Ted Cruz (R-TX) and Ron Johnson (R-WI) to remind voters how their senators failed them.

Emergency humanitarian aid for Texans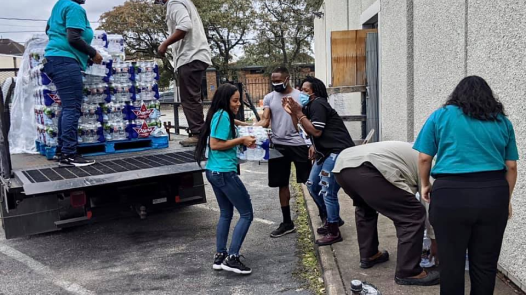 When millions of Texans suffered massive blackouts and drinking water shortages, we took action:

Together, we raised more than $ 500,000 for the Texas Workers' Defense Fund and Organizing Project, who worked frantically to deliver food and water to the hardest hit communities.

MoveOn volunteers also used text messages to verify hundreds of thousands of Texans and share helpful resources.


When millions of Texans suffered massive blackouts and drinking water shortages, we took action:

We are campaigning to ensure that Biden's Build Back Better Package, the next COVID recovery bill, is robust, inclusive and progressive that responds to the needs of ordinary people.

We're fighting hard to get Senate Democrats to get rid of the obstructionist rule so Congress can work again and deliver to the people …

and pass the People's Act and the John Lewis Voting Rights Act. They are vitally important to our democracy, especially with more than 250 statewide attacks on voting access already underway.

All this fundamental work to protect our democracy and fight for justice would not be possible without collaborators like you. Thank you for being a partner for change. As Representative Pramila Jayapal's tweet says below from the eve of President Biden's signing of the American Aid Plan, everything we have done in the past year, and continue to do, paves the way for big, bold change. and progressive. And we couldn't have done it without your support!
We are at a critical time now, with Democrats leading the White House, Senate, and House of Representatives, to make revolutionary changes that our country urgently needs. Help us maximize the enormous progressive potential of this opportunity.
Will you be involved to help keep our work continuing to make these bold changes happen?
The post A New Supporter Briefing: See Our Impact appeared first in MoveOn: People-Powered Progress.