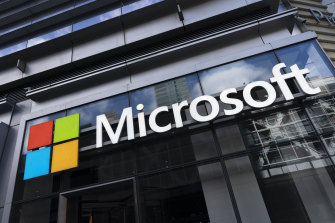 Windows 11 debuted by Microsoft
Microsoft has introduced the next generation of its Windows software, called Windows 11, which has more elegant visual features and is more open to third-party applications.
The latest version of Microsoft's flagship operating system announced will be the successor to today's Windows 10, which the company introduced in 2015.
In a challenge to compete with Apple, the company also announced that it will not force application developers to pay Microsoft fees for using its application store; and that Google's popular Android apps will run on your new system.
Windows 11 is expected to be available later this year on new computers and other devices and as a free update for those with Windows 10. It includes a number of cosmetic updates, such as a new Start button, a revamped taskbar, and sounds. , and under-the-hood features designed to increase speed and efficiency.
While it opens more doors for third-party developers, it also further strengthens the Microsoft Teams workplace chat tool by making it easier to get in contact with people when getting started.
Forrester analyst JP Gownder said the easy-to-use and aesthetic enhancements reflect CEO Satya Nadella's promise to create products that people will "love," not tolerate, though Gownder questioned whether Windows 11 is really a new generation of software. . The fact that it's built on the same core code base as Windows 10 could be a good thing, he added, because it could avoid the glitches that plagued the 2007 release of Windows Vista.
Microsoft's virtual announcement event was hit by technical difficulties, forcing the company to recommend that some viewers watch it on Twitter.
When it released Windows 10 six years ago, Microsoft hoped the new operating system would help it rebuild loyalty among users who increasingly trusted tablets, smartphones, and other devices.