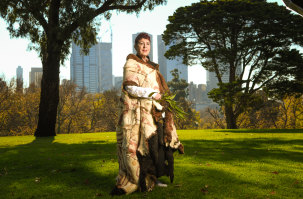 Traditional owners formalized in new boundaries covering central Melbourne
The new limits confirm who should be formally recognized by companies, communities and events.
The Victoria Aboriginal Heritage Council has previously refused to list the Boonwurrung Land and Sea Council as a three-time registered Aboriginal party, confirmed by the Supreme Court, preventing the group from making a formal claim. A native title claim is determined separately in Federal Court.
The Bunurong Land Council Aboriginal Corporation is open to membership of the Boonwurrung Land and Sea Council.
The councils of Bunurong and Wurundjeri Woi Wurrung have accepted the new limits, but both say the decision still excludes them from recognition in their own country.
Dan Turnbull, Executive Director of the Bunurong Land Council, thanked the heritage council for providing certainty on traditional owner groups.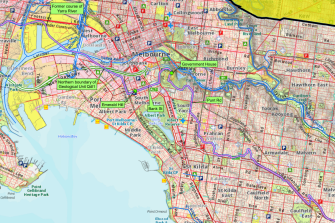 "After 185 years, the people of Bunurong are once again recognized as the traditional custodian of a significant amount of what is now known as Melbourne," said Turnbull.
"Although we were unable to secure all of our traditional land, we understand and accept that the decision was not an easy one for the Victorian Aboriginal Heritage Council. But we support that decision and are glad that there is now some certainty for both the mobs and the community at large. "
In a statement, the Wurundjeri Woi Wurrung Corporation said that formal recognition of custody of the group was long overdue.
However, the group did not agree to give Bunurong Council responsibility for parts of Melbourne south of the city, "which the elders and people of Wurundjeri Woi Wurrung consider their traditional country."
"The people of Wurundjeri Woi Wurrung are saddened and disappointed that the Victoria Aboriginal Heritage Council has handed responsibility for their country over to the Bunurong. However, they are determined to continue asserting their traditional rights to the country and culture. "
Parts of Mount Cottrell will be a shared country, recognizing it as an important cultural site and the site of deep trauma from an 1836 massacre.
"The mountain is a place of deep trauma, a cultural memory of men, women and children; old and young; warriors and caretakers; who were massacred there. The peoples who lived there left their culture and trauma embedded in the landscape. We respect that trauma that is still lived in the descendants of those who walked through the country. This is a place of shared grieving and therefore a place of shared custody, "said the Heritage Council.
The Heritage Council, which said it was a huge responsibility and privilege to make the decisions, held a meeting on Thursday in which the Bunurong and Wurundjeri Woi Wurrung councils refused to formally participate.
"This unfortunate event highlights the difficulty of the council's decision and the ongoing trauma and uncertainty traditional owners experience in the face of the historic dispossession of their lands," said the Heritage Council.
The Morning Edition newsletter is our guide to the most important and interesting stories, analysis and ideas of the day. sign up here.