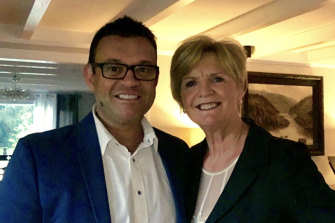 Australia fights against the petition of a stranded citizen before the UN to return for his mother suffering from cancer
London: The Australian government has told the UN High Commissioner that blocking an Australian man's desire to return home to support his mother during her cancer treatment did not cause "irreparable harm".
In April, the UN issued an interim ruling ordering the Australian government to facilitate the return of two men who had brought a case to the UN Human Rights Committee, alleging that Australia's border closures and strict limits on citizens who returned were a violation of their human rights. .
One of the two, Jason George, an Australian working in the United States who has been fully vaccinated since March, said one of his reasons for returning home was to help his mother through cancer.
But the Australian government said the UN interim order should be rescinded because George's circumstances did not exceed the threshold of what is considered harmful enough.
"With regard to the author's claim that he wishes to support a close family member who is undergoing cancer treatment, as well as another family member expecting a baby, and who owns property that requires regular care and maintenance, Australia It respectfully asserts that the author has manifestly failed to demonstrate the harm he would suffer if he were not able to return to Australia immediately and that such harm could reasonably be considered irreparable, "the government said.
George's visa to work in the United States expires in December 2021, which means he needs to return home to renew it, but the government said this was simply an "unpleasant consequence" rather than "irreparable damage."
"There is also no evidence that the consequence is imminent given that his current visa remains valid for another seven months," the government said.
Australian human rights lawyer Geoffrey Robertson, QC, of ​​Doughty Chambers in London, represents George.
"How can the loss of the right to be on her deathbed and comfort her while she dies be compensated in money or recovered in some way?" Robertson said.