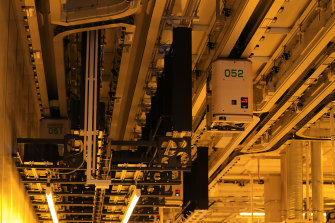 Boris Johnson Orders Review of UK Semiconductor Maker's Nexperia Purchase of Chinese Property
But while Johnson told MPs that the sale was "a very difficult business," he cautioned against anti-China sentiment by default.
"I don't want an anti-China spirit to lead us to try to get rid of all Chinese investments in this country."
"That would be financially unwise," he said.
Speaking with Tom Tugendhat, chairman of the select committee on foreign affairs, he said: "We have to judge if the things they are doing have real intellectual property value and interest to China, if there are real security implications. I think semiconductors are of great importance to this country, one of the things I wanted to see right away was whether we could be more self-sufficient. We are thinking about what to do. "
Nexperia is based in the Netherlands, but Australian Senator James Paterson said that no Chinese private company was strictly divorced from Beijing and urged Britain to think again.
"In some countries, like China, there are really no strictly private companies that are immune from state management.
"Many investors have motivations that are not purely economic, such as the strategic or geopolitical implications of their investments."
Labor Sen. Kimberly Kitching, Australian co-chair with Paterson of the Inter-Parliamentary Alliance on China, said semiconductor manufacturing capacity is seen as critical infrastructure.
"The Chinese government certainly believes so, and has identified semiconductors as one of seven 'frontier' technologies in which it aims for global supremacy," Kitching said.
"Britain has just passed its National Security and Investment Act, but the old English adage 'marry in a hurry, repent at leisure' perhaps should be considered," said the senator.
Britain initially resisted Australian lobbying to block Huawei from building its 5G networks, but eventually agreed.
A spokesman for the alliance said Britain was becoming more vulnerable to "coercive diplomacy" from Beijing.
"The UK should seek to secure its supply chains in critical technologies. Instead, it has allowed its main semiconductor manufacturer to fall into the hands of a company under the influence of an authoritarian regime, "the spokesman said.
In April, Italian Prime Minister Mario Draghi blocked China's takeover of a semiconductor company and said he supported the extension of state protection for Italian companies to prevent the Chinese from taking over them.