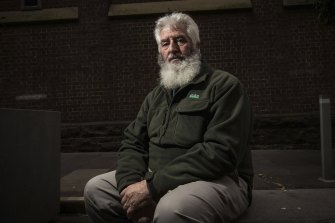 Should we revive an archaic law after the Eastern Freeway incident?
Like most Victorians, I have enormous sympathy for Stuart Schulze, the husband of Lynette Taylor, one of four police officers killed in the Eastern Freeway tragedy. I understand your belief that Richard Pusey's three-month sentence seems an inappropriate punishment for his conduct in filming and taunting dying officers.
Mr. Schulze has called for a new crime of "outrage of public decency" to honor his late wife and reflect the atrocity of the conduct. The crime would be a new legal version of the old common law crime, with a penalty of up to 10 years in prison.
However, I am concerned that a new, improved version of "outrage of public decency" may not be the solution. Such an offense can create new problems in the future. It is vague, archaic and uncertain. It leaves very wide discretion to the police and can criminalize conduct that violates civil liberties and human rights.
The "outrage of public decency" is essentially an aggravated form of offensive behavior. It punishes acts of a lewd, obscene or disgusting nature, when they are carried out in a public place. The acts must violate the minimum standards of public decency.
In Australia, the crime has been used very rarely. Until the Pusey case, few attorneys knew of its existence. The judge commented that the charge was so rare that only six examples of its use were reported in Australia between 1899 and 1978.
In England, crime has been used primarily to punish sexual misconduct. Such conduct includes indecent exposure, public masturbation or other sexual activities, voyeurism, naked bathing in inhabited areas. It also includes child pornography, publication of a magazine with contact details of homosexual men and 'upskirting', or recording intimate videos without consent.
Much of this conduct is already a crime under Australian law. Part of it shouldn't be an offense at all, or at most the summary offense of offensive behavior. We don't need an additional and severe offense to cover it.
In other contexts, the offense has been used to convict people for urinating on a war memorial, treating a dying person with contempt or disrespect, or displaying offensive artwork.
This raises very troublesome questions. What about political protesters, such as Aboriginal people who oppose a Captain Cook monument, or a statue of someone involved in massacres?