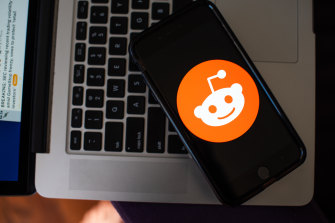 Reddit Expands Operations to Australia with New Sydney Office
Online news aggregation and discussion website Reddit will expand its business to Australia, opening an office in Sydney to take care of local communities, moderation and sales.
The move follows the US-based company's expansions to the UK and Canada, as part of an international push to deliver more value to local brands and advertisers hoping to tap into the 52 million daily active users of Reddit.
The site's local operations in Barangaroo will be managed by David Ray, currently Head of Digital Platforms at WooliesX, who was previously involved in the Australian expansions of Twitter and Amazon Music.
Reddit said Australians make up the site's fourth-largest user base, growing by 40 percent annually. Australian users spend an average of 31 minutes per day on Reddit, collectively contributing 158 million posts, comments, and votes each month.
"One of the benefits of having dedicated resources on the ground is that local users can build local communities and local context," said Reddit COO Jen Wong.
"And as a result, what we can do is also serve local advertisers and bring them to our ad platform."
The site is divided into more than 100,000 largely self-organizing communities, which can be as large as r / science (26.5 million members) or as specific as r / frenchrap (7400 members) and ranks posts based on the number of upvotes they receive. Meanwhile, the homepage adds stories and content from across the site.
While Reddit itself only has a few hundred full-time employees, the communities are run by thousands of volunteer moderators, who, according to Ms. Wong, are driven by knowledge and passion around each topic.
"So, you will have people leading an infertility subreddit, and it's because they suffer from infertility and they just want other people to get help," he said.