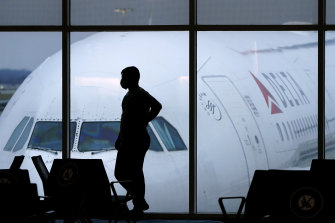 Airline, Bank, and Tech Company Websites Rebound After Global Disruption
Many websites went down briefly due to an outage caused by a technical problem in Akamai Technologies' systems, the second major cloud-related business outage in about a month.
"We have implemented a fix for this issue and based on current observations, the service is resuming normal operations," Akamai said in a tweet.
The outage lasted up to an hour and was caused by a bug in the Domain Name System (DNS) service, which allows web addresses to take users to their destinations, which was triggered during a software update, Akamai said. .
Services were resumed after rolling back the update, Akamai added, confirming that the outage was not due to a cyber attack.
"We are reviewing our software update process to avoid future disruptions."
Loading
The websites for Delta Air Lines, Costco Wholesale Corp, American Express, and Airbnb were initially down, displaying Domain Name System (DNS) service errors.
Oracle Corp and Amazon.com's AWS said the global problem with Akamai's network affected access to many Internet resources, including its own cloud services.
Both Oracle and Amazon said their services were operating normally soon after.