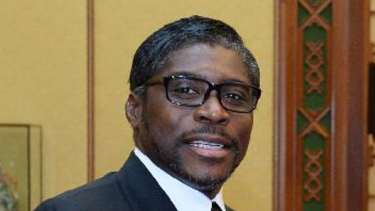 Equatorial Guinea's vice president who bought Michael Jackson's glove hit by British sanctions
Washington: Equatorial Guinea's vice president, who paid £ 200,000 ($ 373,000) for Michael Jackson's glass-studded glove, has been the subject of extensive sanctions by the UK government.
Teodoro Obiang Mangue, son of the country's president, is one of five people facing sanctions for serious corruption under a measure announced by Dominic Raab, the foreign secretary.
The 53-year-old man was accused by the Foreign Ministry of having participated in "corrupt hiring agreements and soliciting bribes to finance a lavish lifestyle that did not match his official salary as a government minister."
Britain said it had bought a £ 73 million mansion in Paris, a £ 28 million private jet, a yacht and dozens of cars, including Ferraris, Bentleys and Aston Martins.
The glove, worn by Michael Jackson during his "Bad" tour, was at the center of a legal battle with the US government that tried to block the deal.
Despite abundant natural resources, more than three-quarters of Equatorial Guinea's population lives in poverty, according to the World Bank.
Obiang's father, Obiang Nguema, 79, has ruled the country since he took power in 1979. Human Rights Watch accused him of using an oil boom "to enrich himself even more at the expense of the people of the country."
Kudakwashe Regimond Tagwirei of Zimbabwe, Alex Nain Saab Morán and Alvaro Enrique Pulido Vargas of Venezuela and Nawfal Hammadi Al-Sultan of Iraq were also sanctioned.