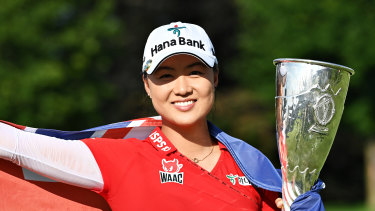 Our 'invisible' champions give diversity a sporting opportunity
While Australia's eyes are on Australian dolphins and their swimming prowess in Tokyo, another Australian athlete broke new ground in France this week.
Golfer Minjee Lee won the Amundi Evian Championship on Sunday, bringing with it her enormous momentum as she began her second Olympic campaign.
Lee now joins Hannah Green, Karrie Webb and Jan Stephenson as the only Australian women to win a golf career. His victory comes three weeks after his younger brother Min Woo Lee won the Scottish Open. The brothers also own a piece of golf history as the first brother-sister pair to win the USGA junior championships.
Despite their accomplishments and accomplishments, Minjee Lee and Min Woo Lee are examples of Australian sports stars that the rest of our nation knows little about.
An example of this lack of awareness and recognition came in 2019 when, as the then world No. 2, Minjee Lee did not have an Australian sponsor – but it caught the attention of several foreign companies, such as the Korean bank Hana. As an Australian of Korean descent, the Koreans quickly recognized and celebrated Lee's success, while her relatively low profile in Australia led journalist Martin Blake to describe her at the time as the "invisible champion of Australia".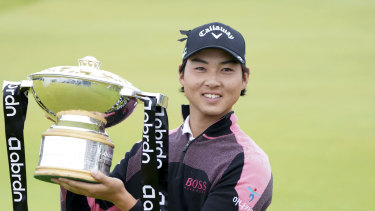 The successes of Minjee and Min Woo Lee demonstrate that, as we move forward in representing ethnic and cultural diversity in Australian sport, their lack of visibility means that much remains to be done on this front.
As a starting point, we have presented and sent the most gender, ethnic and cultural diversity team to the 2020 Olympics with the highest percentage of female athletes at 53.8%, the highest number of indigenous athletes to the 16 years old and from what I can see. – a large number of athletes of Asian-Australian origin and of other ethnic and culturally diverse origins.
The composition of our sports and Olympic teams is changing. From Olympic Games debutant weightlifter Erika Yamasaki, Australia's first Olympian in karate Tsuneari Yahiro, Olyroos captain Thomas Deng, 48-year-old table tennis player Jian Fang Lay, who has competed in more Games Olympians than any other Australian woman, and Minjee Lee to name a few, we have a thoughtful team that is representative of modern multicultural Australia.