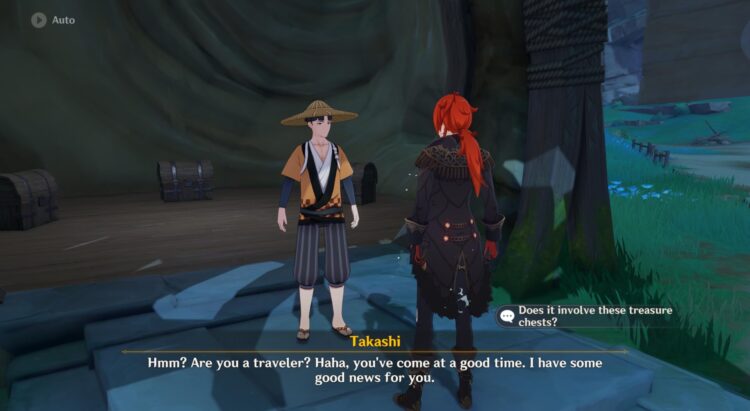 Genshin Impact Guide: How To Get Hamayumi Bow
The Hakushin Ring, Amenoma Kageuchi, Kitain Cross Spear, and Katsuragikiri Nagamasa. These are the craftable 4-star weapons we've found, so far, in Genshin impactInazuma region. However, one was still missing: the Hamayumi bow. For a while, gamers have been wondering how to get it. Well, it has finally been discovered. Here is our guide to help you get the Hamayumi bow in Genshin impact.
Note: For more information on the game, see our Genshin impact guide and feature center, as well as our version 2.0 update overview.
Genshin impact guide – How to get Hamayumi bow
Initially, I thought that the Hamayumi Bow would be the final reward in Genshin impactTatara Tales quest line. After all, we've been checking Xavier's location every day for the past week just to help him in his experiment. In fact, even Xavier, at the end of the quest line, said that he was giving you a blueprint. Well, it turns out that the final act of that quest line only gave us a blueprint for a stool (a hilarious and maddening inside joke if there ever was one).
So what about the Hamayumi bow? Interestingly, it is actually part of your activities related to Takashi and the mysterious conches. Before, there were reports of players somehow getting it randomly (which hadn't been verified). Now, however, we have confirmation of YouTuber Mtashed that you receive the weapon from one of Takashi's chests. However, you will need to continue doing this process for a week. Grab those Mysterious Shells and open a chest every daily reset until seven days have passed. On the last day, you must obtain the Hamayumi blueprint, as well as the "Thank you, come again!" hidden achievement.
Compared to the other 4-star weapons found in Inazuma, the Hamayumi uses arrowheads (from Hilichurl archers), prisms (from Mirror Maidens), and Narukami materials (from the Court of Flowing Sand domain every Tuesday, Friday, and Sunday). It has ATK% as a sub-statistic and the "Full Draw" advantage. Perk increases normal and charged attack damage by 16% and 12% respectively. When the character's energy is at 100%, the benefits are also increased by 100% (that is, 32% and 24% respectively).
At a glance, the weapon seems like a decent fit for Ganyu (due to the charged attack bonus). It could also be viable for Yoimiya, although it is not yet available via wishes. In any case, you can watch the video below from YouTuber Zexxceed to see how the weapon is crafted:
---
Genshin impact is available through your official Web site. For more information, check out our Guides and Features Center.