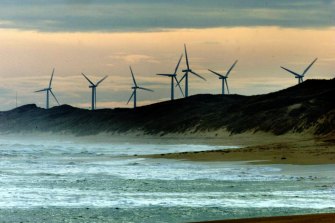 Top renewable group warns against paying to keep coal alive
The head of the country's top renewable energy group has urged lawmakers to reject a proposal to pay coal and gas power plants to keep running in order to avoid the impact of sudden shutdowns.
Powering Australian Renewables (PowAR), a consortium of energy giant AGL, Future Fund, and Queensland Investment Corporation, is the latest clean energy developer to speak out against a controversial recommendation from the nation's Energy Safety Board that it could pay fossil fuel generators. to ensure future capacity.
Chief Executive Officer Geoff Dutaillis warned that the move would deter the investment needed for a smooth transition to a zero-emissions grid. He said Age Y The Sydney Morning Herald there were better ways to redesign the market and support renewables during periods when weather conditions were unfavorable.
"The sun doesn't always shine, the wind doesn't always blow; there will be renewable droughts, "Dutaillis said.
"If we get a diverse set of resources and an interconnected system that links Queensland, New South Wales, Victoria and South Australia in a proper way, and dare I say even Tasmania, we will have a diverse and resilient system that will allow us to use resources from different parts of the country profitably. "
Loading
Last week, the Energy Safety Board sent its final recommendations for a redesign of the energy market to the national Cabinet. The recommendations include a "capacity mechanism" to pay power generators to ensure they can dispatch power when needed. State and federal ministers are expected to decide on the rule changes in a few months.
PowAR will become Australia's largest renewable energy operator on Tuesday when it takes over Tilt Renewables' wind and solar operations across the country following a $ 2.7 billion acquisition deal earlier this year.
Dutaillis said the consortium was eager to tap into the full potential of Tilt's outstanding power project development pipeline, which includes more than 3,500 megawatts of wind, solar, battery storage and peak capacity.