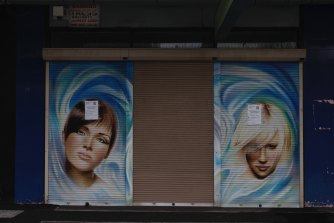 NSW COVID records 262 new cases and one death, Victoria COVID records 11 new cases, three-day closure of Cairns announced, nine new cases for QLD, Sydney closure continues, Hunter closure continues, Victoria closure continues , Queensland closure continues
Thank you for joining us all today.
It has been a pleasure to bring you the developments of COVID-19 and we will have more blogs live this week, including our national weekday news blog tomorrow morning.
Before ending the evening, here's a quick look at some of today's top developments.
Mass vaccination centers to offer AstraZeneca to all adults
Cold weather slows vaccine demand in Sydney amid 'super Sunday' momentum
Full List: Cairns Leagues Club, Restaurant and Mall Among New Exhibition Sites
Australia's first drive-through vaccination center to open in Melton, AZ jab available to under 40s at state clinics
Flemington Tower residents test negative after isolation order
Blame the blockade on businessmen who try to wish the virus would go away
Crowd applauds Republican conspirator for low vaccination rates as state drops 65,000 doses
Not hiding government failures in the supply of vaccines
That's all from me for tonight. Please take care of each other and see you soon.
Goodbye for now.