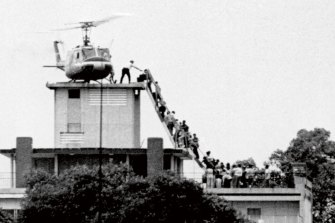 Taliban seize Afghanistan's third-largest city, Herat, in onslaught
He said the United States will also expedite the departure of Afghans who have previously worked with the United States government and have applied for asylum in the United States.
"The embassy remains open," Price said at a briefing on Friday (AEST). "This is not abandonment. This is not an evacuation. This is not a wholesale recall. "
Pentagon spokesman John Kirby said the additional troops are expected to be deployed within 24 to 48 hours.
Earlier this week, Kirby told Afghan security forces that Afghanistan is "their country to defend now; this is their fight ".
Reuters quoted a US defense official as saying that Taliban fighters could isolate Kabul in 30 days and possibly take control in 90 as Islamic militants swiftly advance across the country.
The Afghan government may eventually be forced to back down to defend the capital and some other cities in the coming days if the Taliban maintain their momentum.
The Taliban are now estimated to control about two-thirds of Afghanistan.
Many commentators saw echoes of the rapid communist capture of South Vietnam following the evacuation of American civilian and military personnel from Saigon in 1975.
"I never liked the analogies of Saigon with Afghanistan," Michael Kugelman, an expert on South Asia at the Wilson Center, said on Twitter.
"On the one hand, the US forces are not under fire while they are withdrawing. But the events of the last 24 hours, and the prospect of US diplomatic evacuations as the Taliban draw closer to Kabul, are reminiscent of Saigon. "
US President Joe Biden has insisted that he will not back down on his plan to withdraw all US troops by August, despite the possibility of a swift takeover of the country by the Taliban.
Loading
"I don't regret my decision," Biden said earlier this week. "We spent more than a trillion dollars in 20 years. We train and equip more than 300,000 Afghan troops with modern equipment … they have to fight for themselves. "
Thousands of people have fled their homes fearing that the Taliban will re-impose a brutal and repressive government, virtually eliminating women's rights and carrying out amputations, stoning and public executions. Peace talks in Qatar remain stalled, although diplomats met throughout the day.
Earlier on Friday (AEST), before allegedly capturing Kandahar and Herat, Taliban militants raised their white flags printed with a proclamation of Islamic faith over the city of Ghazni, just 80 miles southwest of Kabul.
The fighters crowded into a seized Humvee and drove down a main road, with the golden dome of a mosque near the governor's office visible behind them, shouting, "God is great!" The insurgents, holding their rifles, later gathered in a roundabout for an impromptu speech by a commander. One militant was carrying a rocket-propelled grenade launcher.
The loss of Ghazni, which is located along the Kabul-Kandahar highway, could complicate the resupply and movement of government forces, as well as squeeze the southern capital.
In southern Afghanistan, the heartland of the Taliban, heavy fighting continued in Lashkar Gah, where encircled government forces hoped to hold on to the provincial capital of Helmand.
Loading
Envoys from the United States, China and other countries called on Friday (AEST) for an expedited peace process for Afghanistan as a "matter of great urgency" and an immediate halt to attacks on provincial capitals in Afghanistan.
The representatives, who are meeting to try to break a deadlock in the peace talks between the Taliban and the Afghan government, reaffirmed that foreign capitals would not recognize any government in Afghanistan "imposed by the use of military force."