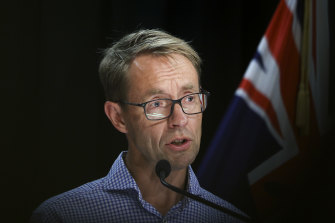 New Zealand COVID Cases Rise 62 in Country's Worsening Outbreak
New Zealand has registered 62 new cases of COVID-19 in the community, bringing the total related to the outbreak that began in Auckland last week to 210, including 12 in Wellington.
Wednesday's figures are an increase from the 41 cases that were reported Tuesday. It is the highest number of new cases detected in New Zealand in one day since April 2020. One new case was detected in quarantine.
There were 12 people in the hospital, three added on Tuesday, although none were in the ICU, said Chief Health Officer Dr. Ashley Bloomfield.
Bloomfield said that although the number of cases has increased, officials know that the lockdown and other actions to curb the virus will begin to take effect.
"Contact tracing, isolation, isolation from the community are useful tools, but the most important thing to control is that people comply with the restrictions," he said.
Charging
Local news outlet Stuff reported Tuesday that a baby under one year old was the youngest person infected with the Delta variant in the outbreak.
Bloomfield told the parliamentary health selection committee on Tuesday that the infected baby was one of the first 40 cases in the Auckland group, of which half were under the age of 20. He had previously said that more than half of the cases were people from Pasifika and at least one was Maori, Stuff reported.
Younger infected people were less likely to become seriously ill if they contracted the virus, but more serious infections could be expected in unvaccinated youth if the outbreak was not controlled, said Immunization Counseling Center medical director Dr. Nikki Turner, Stuff reported.