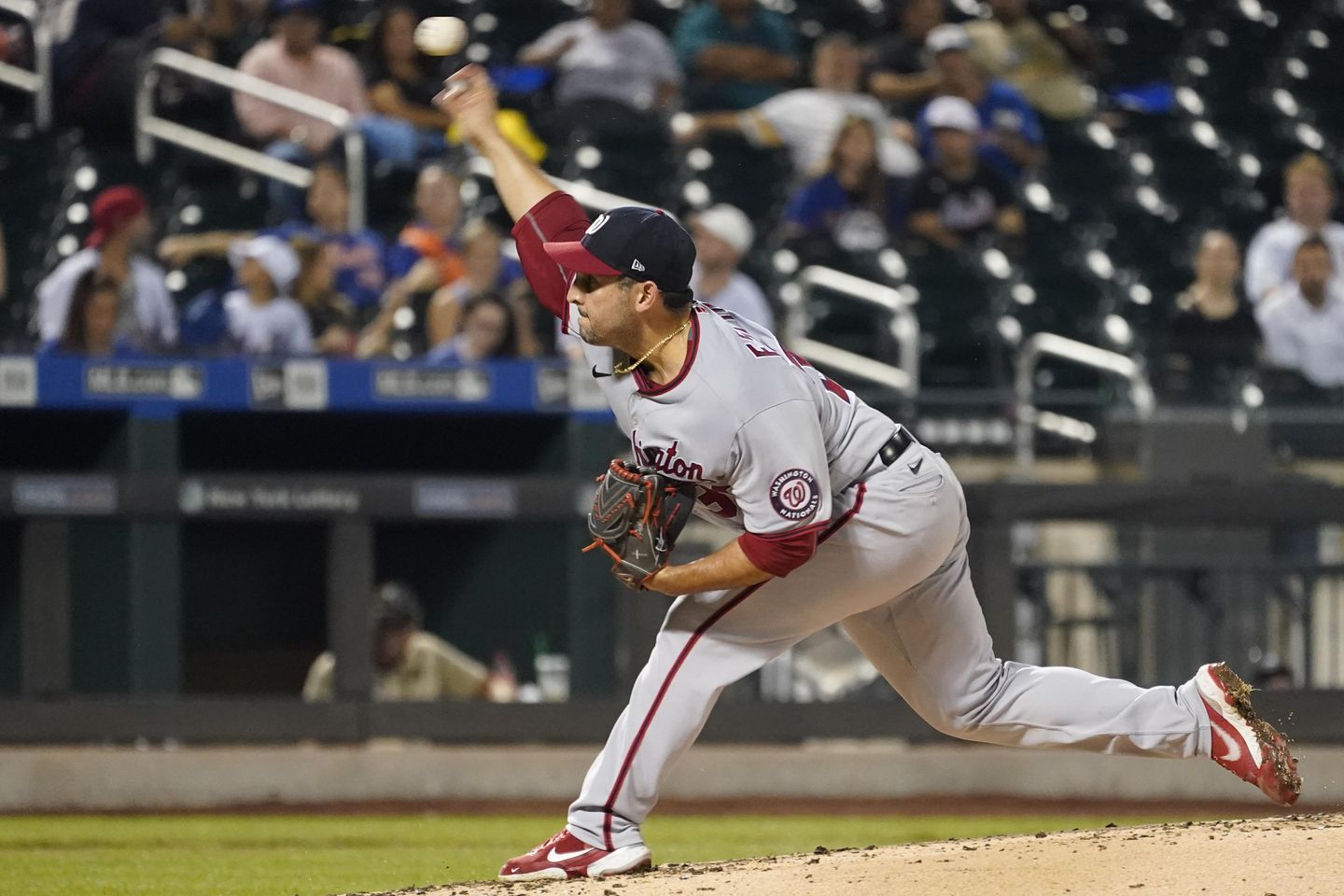 Espino helps Nationals beat Mets, 2-1
Paolo Espino struck out career-high seven while also singling and scoring a run for the first time in the majors, leading the Washington Nationals to a 2-1 victory over the New York Mets. in free fall on Friday night.
The loss was the 19th in 25 games this month for the Mets, who entered the top of the NL East in August but are now trailing division-leading Atlanta by 8 1/2 games.
Only two players passed first base against Espino and four relievers. Francisco Lindor tripled with two outs in the first and was stranded when Javier Baez struck out.
Baez homered with one out in the fourth, after which 16 of the Mets' last 18 batters were scored.
Espino (4-4) allowed three hits and walked none in five innings. His previous record of six strikeouts was set three times, most recently in his previous start against the Milwaukee Brewers last Saturday.
Kyle Finnegan walked Pete Alonso to start the ninth before securing his sixth save.
Rich Hill (6-6) took the loss. He allowed five hits and walked none with eight strikeouts in five innings.
Sign up for daily newsletters
Copyright © 2021 The Washington Times, LLC.
Thank you for being a reader of the Washington Times. Comments are temporarily disabled. We apologize for any inconvenience.