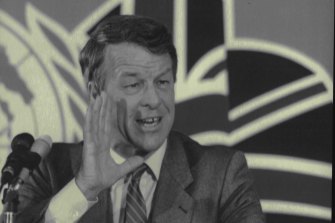 We are living longer and healthier than ever, but Australia's mismanagement of COVID jeopardizes this proud record
The COVID Delta epidemic in New South Wales is at a watershed moment. The next two weeks will be critical to avoid a real crisis. It is encouraging that their effective reproduction rate fell for five days in a row before rising and falling in the following days. However, New South Wales cases still double every 11 days. The state's public hospital system is already struggling to cope with 1,000 new cases a day.
How will you manage if New South Wales reaches 2,000 cases a day? What will it mean if the public hospital system cannot cope? What will be the flow effects to other Australian states already New Zealand?
Although the Morrison and Berejiklian governments emphasize the importance of economic considerations, the relationship with health costs is not a zero-sum game. The higher the healthcare costs, the worse the financial damage. Reducing deaths and illnesses reduces economic costs. There are many other countries where control of COVID has been lost for a while. It's not pretty and it won't be if this happens in Australia.
No one should underestimate at this point how difficult it is for political leaders to manage COVID. Initially, that management in Australia had many strengths. However, recent shortcomings in the strategies adopted by the federal and New South Wales governments are having serious consequences for health and the economy.
The contrast to the Hawke government's response to HIV is stark. The then health minister, Dr. Neal Blewett, a former political science professor, invited the shadow minister of health, Dr. Peter Baume, a former medical consultant, to discuss the emerging HIV crisis over a cup of tea. Thus began a scrupulously nonpartisan, pragmatic, transparent and accountable response that was highly effective, praised by the World Health Organization and emulated by many other countries.
Charging
The communication of evolving science was wisely outsourced to an independent organization, initially led by Professor David Penington and later by Ita Buttrose. Making HIV prevention paramount among men who had sex with men, women who sold sex, and men and women who injected drugs was a huge political challenge in Australia in the 1980s. Yet it was achieved. .
But now Australia faces an ineffective quarantine system that is being maintained despite abundant evidence that it is past its expiration date. The federal government's clumsiness in procuring vaccines ensures that states now have to rely on closures to control the inevitable outbreaks. These were too few and too late in New South Wales, ensuring that the blockades will have to continue for a long time, despite growing political and community resistance.
Health interventions generally have both benefits and adverse effects. What matters is that the benefits outweigh the costs. The locks must be maintained as long as the benefits continue to outweigh the costs.