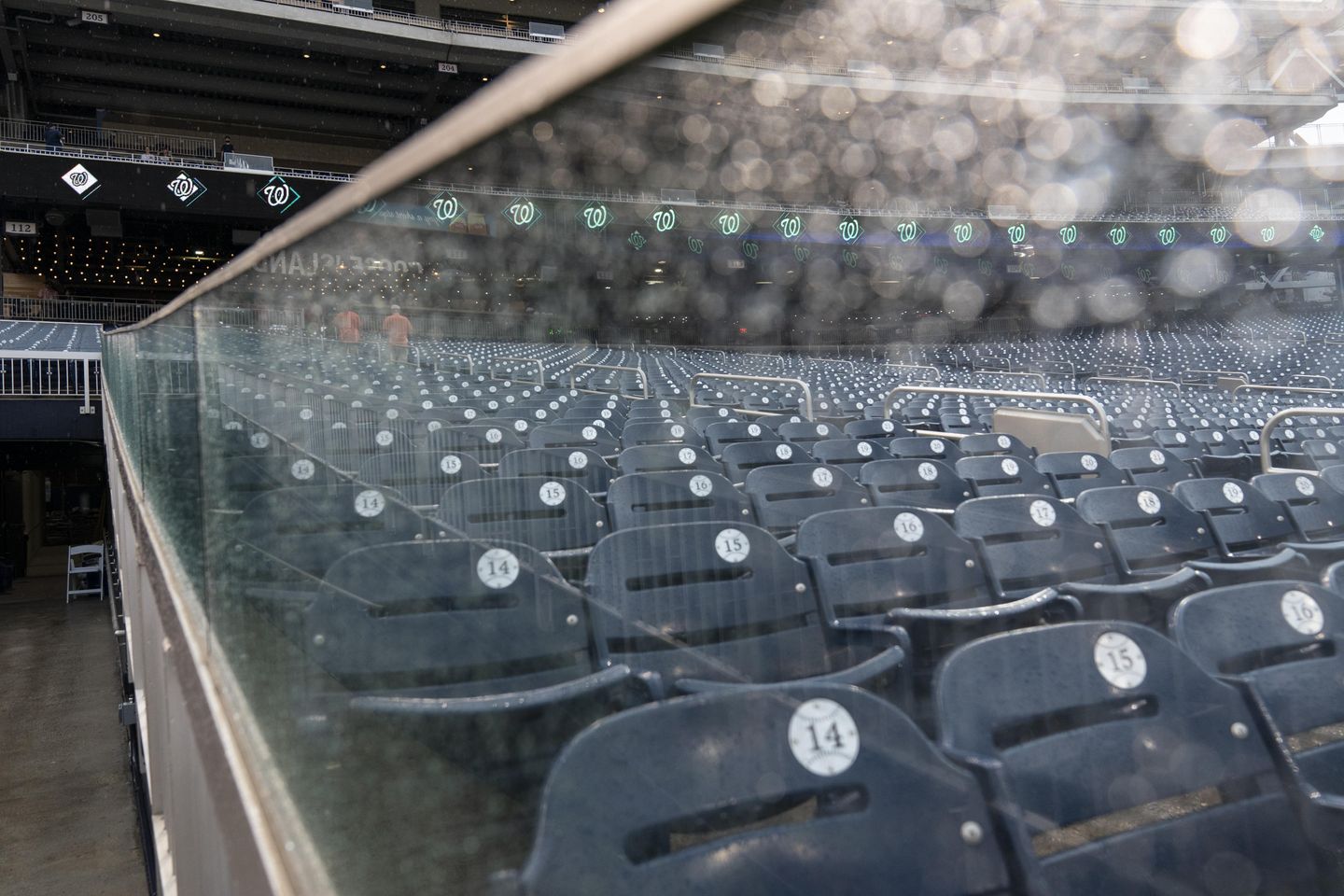 The Phillies-Nationals game showered with makeup scheduled for Thursday
The Philadelphia Phillies' game against the Washington Nationals scheduled for Wednesday night was postponed due to rain as the debris of Hurricane Ida crossed the Mid-Atlantic.
The game, the final meeting of this year's NL East rivals, will pick up on Thursday at 1:05 p.m.
Neither team immediately announced their launch plans, but both could put back their scheduled starters for Wednesday by a day: right-hander Aaron Nola (7-7, 4.30 ERA) for Philadelphia and right-hander Paolo Espino (4-4). , 4.13) for Washington. .
The postponement also gives Phillies catcher JT Realmuto an extra day off. Realmuto left Sunday's game with a sore left ankle and hasn't played since. He had started at first base for the first time this season to fill the void caused by a season-ending injury for Rhys Hoskins. Philadelphia manager Joe Girardi said Realmuto could have played Tuesday, but with the possibility of rain on Wednesday, he thought it would be wise to keep the All-Star one more day.
Sign up for daily newsletters
Copyright © 2021 The Washington Times, LLC.
A new and improved commenting system is coming soon.