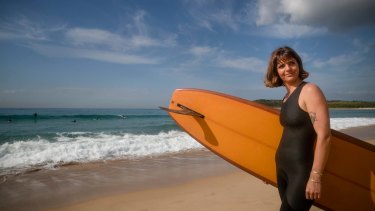 Equality activists seek equal prizes to become law
The campaign aims to introduce a bill ruling that for any NSW sports club or organization to be eligible for government funding, it must offer equal prizes for men and women competing in equivalent competitions.
Rep. Jo Haylen agreed to sponsor the concept to be presented in state parliament if the petition reaches 20,000 signatures.
"This is something that is in other jurisdictions, but not in New South Wales," Small said. "And after April [Curly Maljam competition] it was something that caught my attention. I thought that surely there is a way to make these clubs, which are applying for grants or funds, have gender equality and equity as part of their organization ".
Dalton said she was inspired to join the fight around government sports grants after seeing the change that can come from the power of the people after her successful Paralympic campaign.
Charging
Dalton was unable to compete in the Tokyo Olympics due to injury, but he said that watching Scott Morrison announce an equal award for the Australian Paralympians was as satisfying as winning a gold medal.
"Seeing that happen was pretty mind-boggling," he said. "When you try to spread a message for equality, you often don't get a response like that. The fact that such a big change has been made in such a short time gives me hope that when people come together and talk about something that is not right, changes can be made. "
Dalton and Small will join forces with GWS star Alicia Eva, Hockey NSW and Netball NSW, who have already given their support to the campaign.
Sports news, results and expert comments. Subscribe to our sports newsletter.