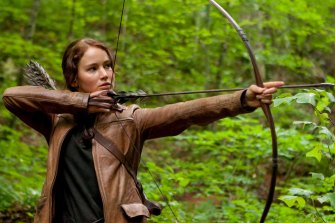 How can we compensate our children for lost joy?
"Now I'm going to put the essay message on the screen," I hear the teacher say, "if any of you have technical problems this morning, ask Mom or Dad to send a note."
I think of the children of large families who do not have space, not even a desk of their own, limited devices, mothers and fathers without English. I think of nervous teachers homeschooling their own children while remotely educating others.
I suspect my daughter's generation will have a new genre of archetypal nightmare. The bedroom exam. Virtual graduation. The screen freezes at crucial moments – now there is a metaphor for the COVID assault on the lives of young people.
For my part, I chatter – uselessly – about how "complex" his VCE texts are; how intertextual and postmodern. Students are told that they must understand "metalanguage." It is often observed that VCE texts prescribed by Victoria make limited concessions to lightness, or even antiquity.
In general, the themes are sadly contemporary: institutional racism, Islamic fundamentalism, even a pandemic. The science fiction novel Station Eleven It is such a devastating pandemic that civilization collapses, which at least puts our current nightmare in perspective. And it's actually one of the lightest texts on offer.
In July, New South Wales Health Minister Brad Hazzard said vaccine supplies were so low that people were "chasing" blows as characters in The Hunger Games, depicting a dystopia in which contestants must compete in a televised fight to the death.
After what seemed like an eternity of Scott Morrison announcing the imminent arrival of more Pfizers (the boxes apparently always on the next ship), the youngsters can finally secure a place in the vaccine queue.
But we are still not clear The Hunger Games, certainly not in Victoria. The week before last, the Andrews government announced that 450,000 first-dose Pfizer vaccines would be available to youth ages 16-39 at state vaccination centers. The day reservations were opened, I was online at 7am, desperate to fix my daughter's problem. No chance: the website was receiving 50,000 visits per minute.
I tried the phone number. And again. A voice recording told me that the line was congested due to the large number of calls. Turns out I was one of 1.3 million people trying to get through.
After three days of swapping centers and almost a full day of queuing, we got lucky at a local community center.
This week, the state government opened a "priority" vaccination hotline for Year 12 students and teachers, who are told they should get a stick by October 5, when students will take the General Achievement Test. , whose purpose and function is, of course, opaque. and puzzling. Naturally, the line got stuck in the first half hour.
It is also not surprising that some schools are using a parent network to secure priority reservations. We have become largely insensitive to the neoliberal "me first" mentality.
If there is indeed enough Pfizer for all Year 12s, why can't the authorities distribute the doses in schools in an orderly and equitable manner?
We could ask ourselves more generally: when will young people come to the front of the policy queue?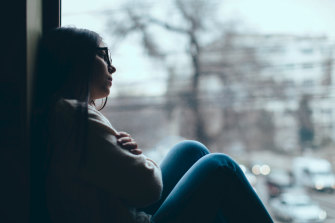 Our children and youth are living a simulation of a life, in which deep chapters are closed without ceremony.
Last year I foolishly assured my daughter that she would be a normal 12 year old, "one of the best years of your life," I said, memories flooding me. A barbecue at the Yarra, a rock concert on the green, study sessions at a friend's house where we laugh more madly than we study, and the horrible and humiliating moments that now seem vivid with shock.
Undoubtedly, the 12th year of last year dared to anticipate the first year of college, the first of the "best years" of life. Instead, thousands of students will complete their degrees without even setting foot on campus.
Charging
The calamity has largely been out of the control of our leaders, so while I have been skeptical of the case for general school closures at various points in this pandemic, I am not going to rehearse those arguments or pester the Andrews government to that reveals its consequences. plans for the term 4.
But I want our leaders to see themselves in loco parentis. I want you to start thinking big, really big, about how, if the normal future of COVID comes along, we could make up for our youth for lost time and opportunities, for sacrificed joy.
Julie Szego is a regular columnist.